For a mother like Ruqaya
Two months ago, when Ruqaya saw there was going to be a free medical clinic near the refugee camp in Jordan where she lived, she was greatly relieved.  Her daughter Kawthar had stopped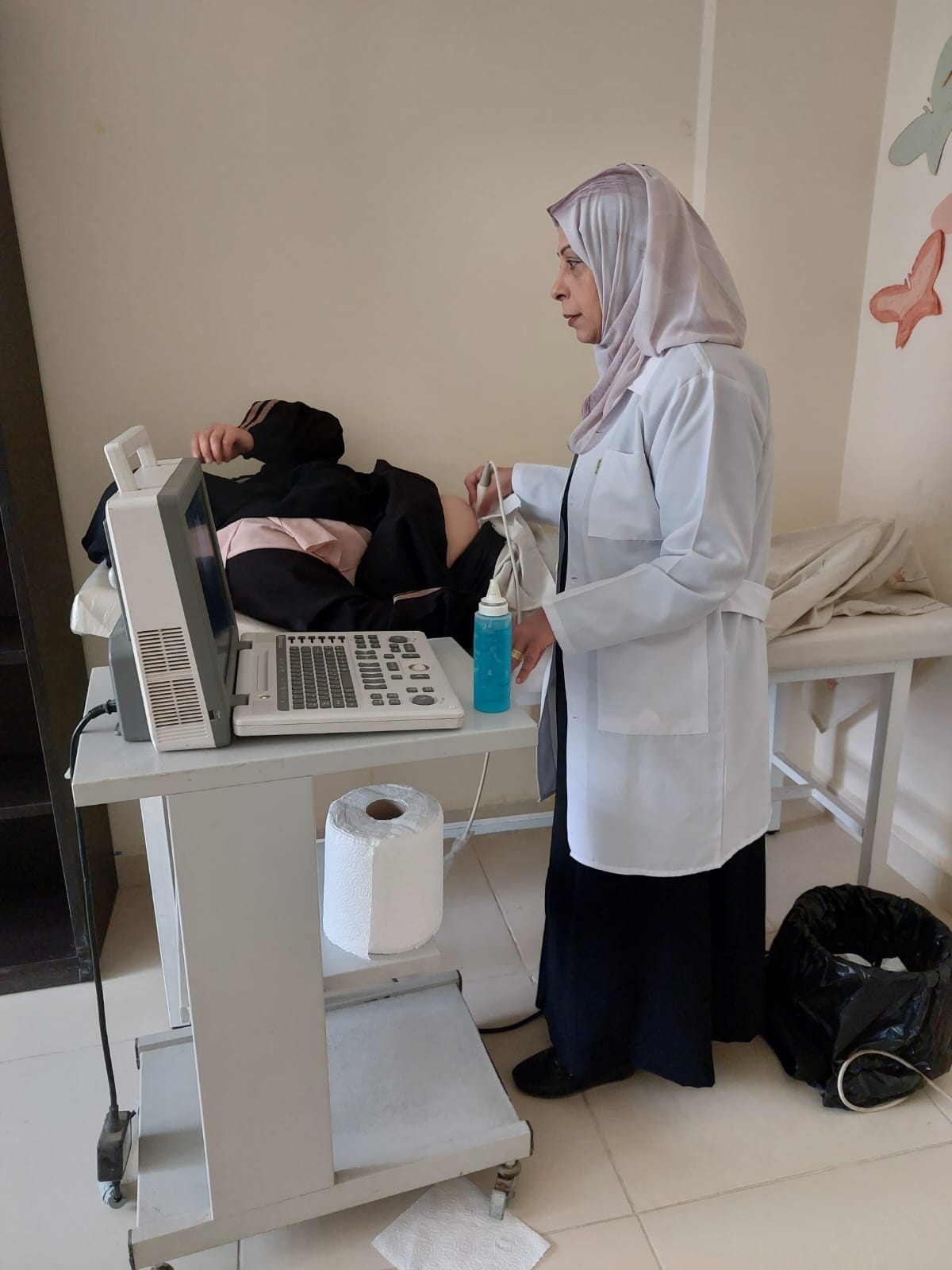 growing and she did not know what to do. She was struggling to feed the rest of her family and had no money for medical care.
On the day of the clinic, she carried Kawthar to the clinic as soon as it opened. In the first hour more than 60 mothers from the neighbourhood arrived with their children. Most were Palestinian and Syrian refugees but some were local Jordanians. None could afford healthcare and some had missed meals because of soaring food prices and cuts in humanitarian support.  Amal, the health coordinator at the clinic says, "the turnout of people was a bit more than what we expected, which showed that the need is big."
Kawthar was one of the smallest children to visit the clinic that day. She stayed close to her mother and seemed very weak. The pediatrician said she was suffering from chronic anemia. He prescribed special milk and regular monitoring to check on her growth.
Her mother Ruqaya could not afford the milk. Fortunately, our partner the Department of Service to Palestinian Refugees (DSPR) in Jordan could help. A staff member gave Ruqaya the special milk Kawthar needed.
Ruqaya talked to the other mothers—some had children with simple colds and hearing problems.  Others had chronic anemia like Kawthar, or conditions like autism that needed specialist help. At the end of the session most stayed for a special lecture on preventing respiratory infections.
By the end of the open day, the medical team made up of volunteer doctors and staff had seen 357 women and children. Staff had distributed over 100 Baby kits to new mothers, and medicines and special supplements for 89 children.
Photos:  Above: Baby Kawthar was not growing like she should. Her worried mother took her to the free clinic near the refugee camp where they lived. With special milk and medical attention, she has started to grow.  Right: A mother receives a free ultra-sound at the clinic.  Credit: DSPR Jordan.